Partner Blog: Changing the future of home building with 3D printing tech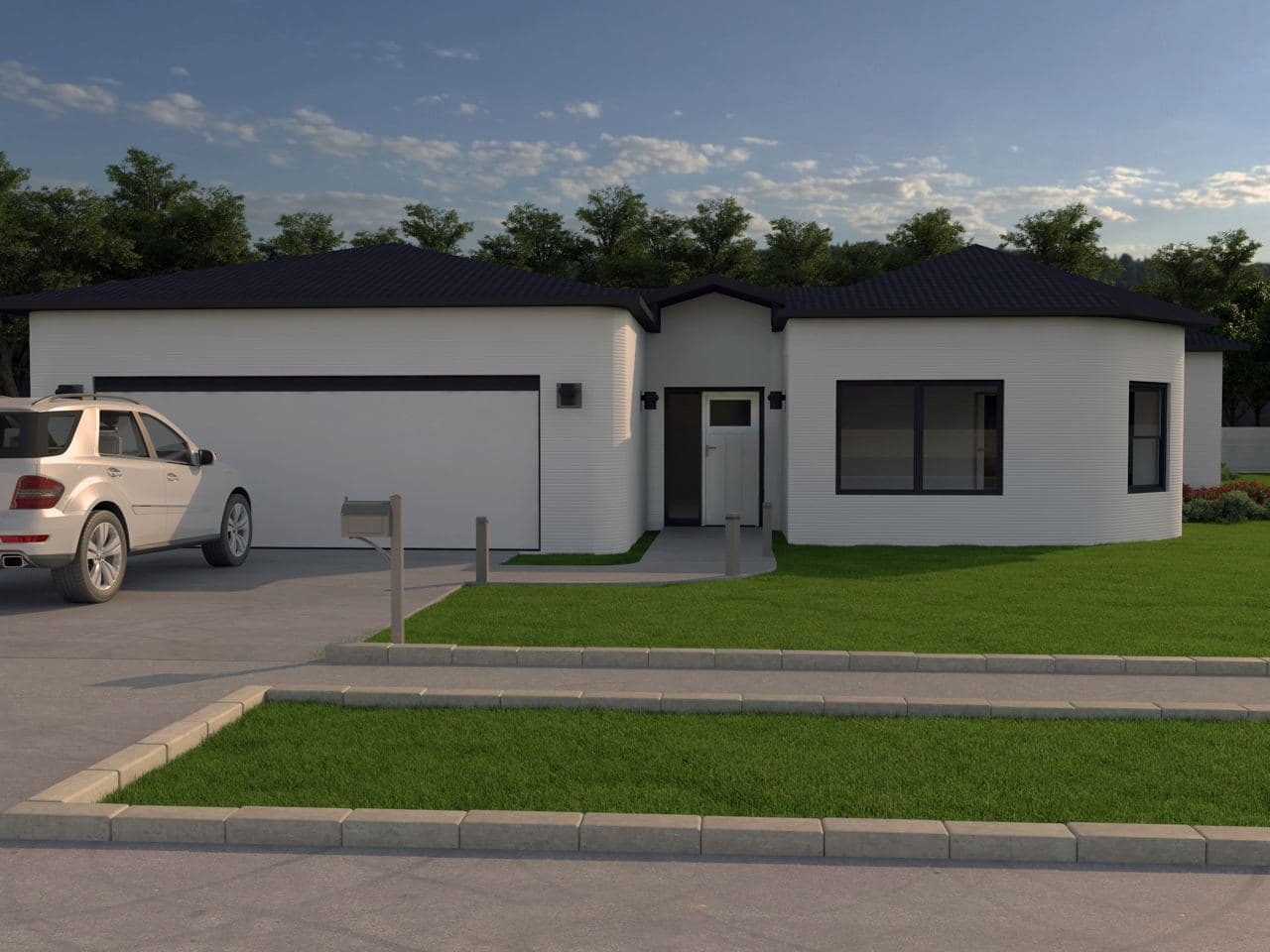 3D printing didn't begin with the home in mind, but the future of 3D tech is squarely focused on home and building construction process. What started out as a way to make design prototypes for modeling, 3D printing has since the last century been used in healthcare, manufacturing and other industries. And the technology has spread to the consumer market in the last decade as the cost of at-home 3D printers has dropped.
Indeed, most people are familiar with 3D printing for its ability to create small things. But construction-grade, large-scale 3D printers are demonstrating that the tech is not just for experimenting or playing around. By utilizing industrial 3D printing technology to produce homes as well as a growing number of other structures, the 3D industry is seeing demand soar for forward-thinking innovation within the construction community.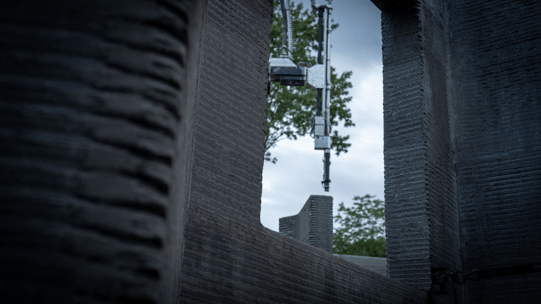 Printing a house – which means using large 3D printers to build the walls of a building – can now be accomplished directly at the site with mobile and industrial-sized devices. What's more, 3D printing of homes is less expensive than traditional building methods, and it provides for a more efficient process and sustainable use of resources.
Construction 3D printing also delivers an innovative way to address the housing crisis in the UK and abroad. Worldwide, the forecast for more housing starts is in part a result of climate change and its expected long-term adverse effects, which are believed will ultimately cause unprecedented migration patterns of people. In the US, rising sea levels could force an estimated 13 million people to relocate by 2100, according to a study led by USC Computer Science Assistant Professor Bistra Dilkina.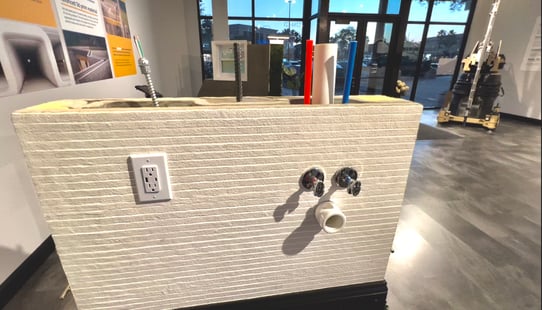 To be sure, 3D printing is no longer a novelty in homes or in certain manufacturing methods. It is a real thing. Industry pioneer Apis Cor, which provides 3D solutions for construction, operates a showroom for 3D-printed dwellings near its headquarters in Melbourne, Florida. There, potential home buyers can see and feel for themselves examples of 3D-printed wall samples and customers can place an order and put down a deposit for a future dwelling in Florida or elsewhere in the mainland US.
3D homes can be easily customized and thoughtfully designed to facilitate the installation of all the components, including plumbing and electrical.
The eco-friendly materials used to construct a 3D printed home are smooth to the touch and look much like traditional concrete masonry. They are also reinforced in the same manner, which means they're strong enough to resist hurricanes and earthquakes.
3D printing is also an ideal solution to address the dwindling supply of affordable housing in the UK. The UK's housing shortage is one of the largest challenges the region faces, according to a Bloomberg report last year. After overall construction activity took a dip at the onset of the pandemic, housing construction output was expected to rise by double digits last year and by 6.3 percent this year, according to the Bloomberg report, citing statistics from the UK industry trade group Construction Products Association. However, constraints on the industry, including a languishing business activity and a rising shortage of skilled labor, could hamper that.
Given the shortage and expense of skilled labor throughout the construction industry, it's difficult to imagine that the supply of completed homes will keep pace with the demand by using traditional building methods. However, automation and increased productivity enables 3D-printed shells of houses to be built up to nine times faster compared to traditional methods. Equipping construction companies with 3D technology can increase overall output by building better houses, faster, stronger and more affordably for everyday citizens. This makes it an ideal and productive solution for the affordable housing shortage in the UK and around the world.

Also, traditional construction methods currently in use generate a massive amount of waste which ends up in landfills and negatively impacts our environment. In fact, construction and demolition waste more than doubles the amount of all other municipal solid waste combined. That's because the traditional methods of construction are a form of "subtractive manufacturing," which involves milling, cutting, and removing unused material from larger pieces of material such as lumber. After these traditionally constructed homes reach the end of their lifetime and are demolished, they are very difficult to recycle because it's virtually impossible to separate the individual materials. In contrast, 3D printing involves what's called "additive manufacturing."
This is a technique that adds sequential layers of concrete to form a structure without producing any waste in the process. This method produces durable concrete homes with a longer lifespan than those built with wood, and 3D-printed homes require fewer materials to construct which makes them easier to recycle. With concrete and steel reinforcement being some of the most widely recycled materials on earth, it's unlikely that any part of a 3D printed wall should end up in a landfill.
In recent years, homes in Europe and the US partially constructed with 3D printing technology have been built. Last year, one Dutch couple became Europe's first inhabitants of a 3D-printed house in Eindhoven, Netherlands. The 94-square-meter (1,100-square-foot) living space is a legally permitted rental property in which the support walls have been made using a 3D printer.
Similarly, construction 3D printing is spreading beyond the home. In Africa, a 3D printed school was constructed by 14 Trees, a joint venture between Swiss cement manufacturer LafargeHolcim and British development finance agency CDC Group. Boca Chica, Texas, is home to the first permitted 3D commercial building in the US.
The industry is now setting its sights higher. In 2015, a five-story 3D-printed apartment building was constructed in Suzhou, China, using recycled materials.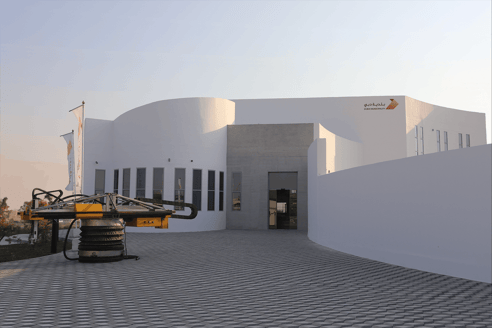 Two years ago, the biggest 3D printed structure was built in Dubai, a two-story, 640-square-meter (about 6,900 square feet) structure to be used by the local government and which set a Guinness World Record for the largest 3D printing building in size. The administration building demonstrates the ability for its vertical expansion in the 3D construction industry.
More is coming soon. As construction 3D printing reaches new heights and explores more innovative processes, the industry is proving the technology is scalable for mass use.
Opportunities abound for investors as well as innovative construction 3D printing companies. What sets Apis Cor apart from others is its practical construction applications. The company has successfully tested its technology on several pilot projects in the US and in the harsh climate conditions of the Dubai desert, and it has the ability to print buildings of any square footage directly on-site without extra assembly. For future homeowners and for planet sustainability, construction 3D tech is promising news.