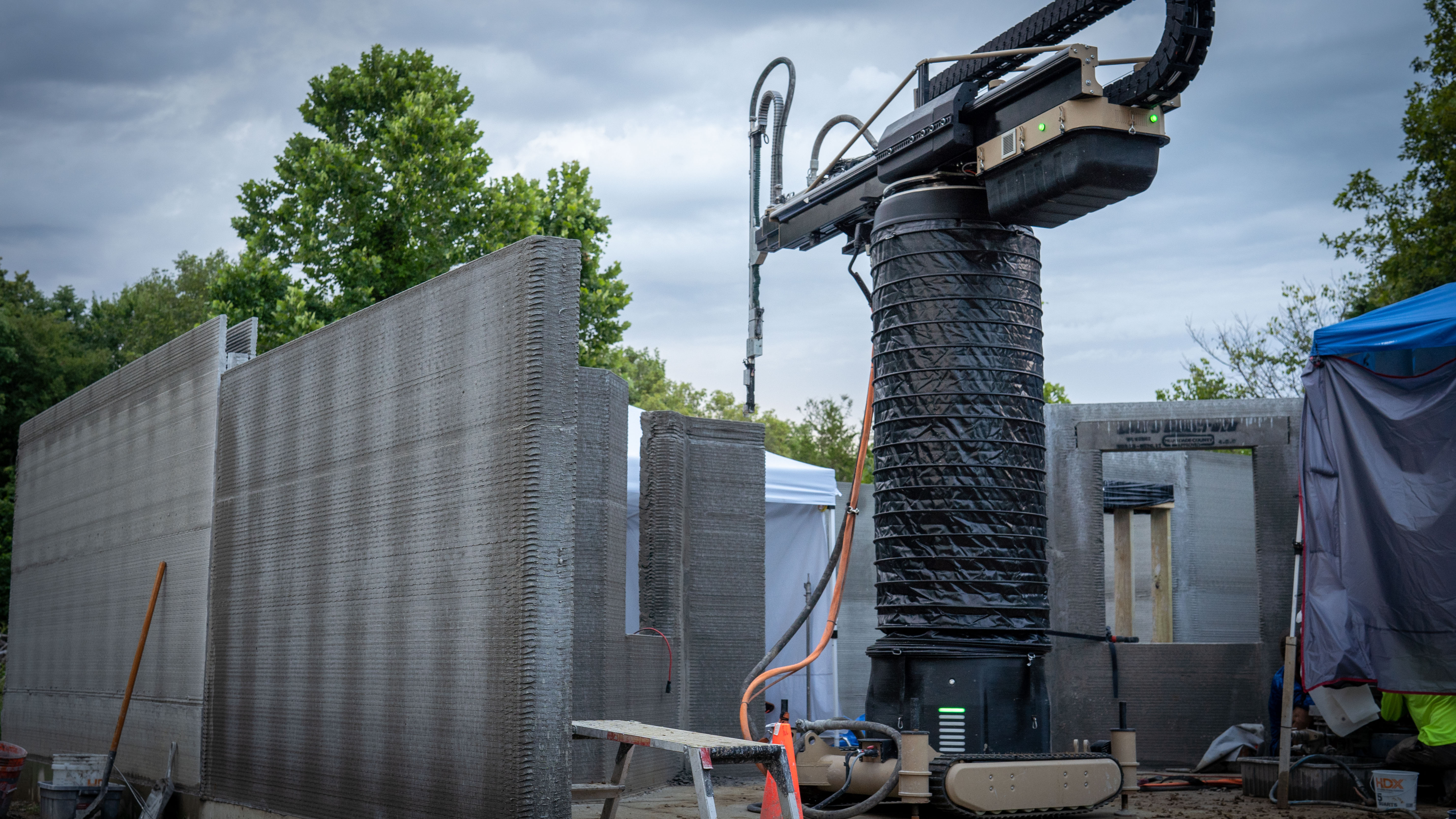 Apis Cor has developed a unique, proprietary printer, unrivalled by any other construction 3D printer in the industry.
Unlike Apis Cor, most competitors utilize existing equipment like gantry printers, which have many additional site costs, transportation costs, operation costs, maintenance costs, and setup costs. Gantry printers are massive and require an additional slab apron or concrete footer to be constructed to support the weight of the printer.
Based on our estimation and common sense, a gantry printer requires a team of about 4-10 people to assemble and disassemble, 2-3 semi-trucks to transport, a crane, and a tedious leveling and calibration procedure which can take about a week in total, adding up to $10,000 in cost. Transporting Apis Cor's printing equipment only requires a pick-up truck and a small, flatbed trailer. Apis Cor's printer "Frank" and pump mixer "Gary" are self-driving and once on-site, they can begin printing in 30-minutes; no assembly/disassembly required. This continuous set-up and breakdown of large gantry printers accelerate the depreciation of the equipment, making the printer expensive to own and maintain. Gantry printers require a large crew to operate (5+ people), mix and load material, and frequently clean the system. Apis Cor's printing equipment only requires two operators and self-cleans.
Additionally, Gantry printers limit the size and shape of the printed house, because the printer must be larger than the home it is going to build. For a larger building, you need a larger gantry printer - imagine the transportation and setup costs for such large equipment. It significantly limits the market. In contrast, due to mobility, transportability, ease of use and deployment of Frank and his family, our system is more scalable and economically feasible for construction companies. For example, we can 3D print buildings of unlimited size and square footage thanks to our printer's ability to print massive buildings in multiple sections. We proved this concept by printing the largest 3D printed building on Earth, which remains the Guinness World Record. It unlocks the wider market for Apis Cor - larger commercial buildings up to 3 floors.
Another solution is industrial robots, which were not invented to be used for outdoor applications. They have to be constantly moved in order to build a house, which makes them a weak solution to print full-scale homes, however, they are a good fit for small-sized architectural structures printed in a factory.
Building Permits
Apis Cor has multiple IBC compliance, NCMA compliance, and third-party engineering tests published by the NFPA. Apis Cor mimics traditional concrete masonry unit (CMU) block construction; other companies' infill patterns are inconsistent, non-standardized, and unfamiliar to many building officials. This is one reason why other companies struggled to receive a Certificate of Occupancy on multiple structures. Apis Cor 3D printed the first permitted commercial building in the United States.
We are thrilled to announce that Apis Cor and our method of 3D Construction has been approved as acceptable construction method in Montana. "3D Printing is an approved modern construction method and allowed for all types of construction including single-family dwellings."

We are the first company to have this approval in Montana and look forward to building even more affordable, beautiful homes!

Read more: https://hubs.la/Q01kf9yQ0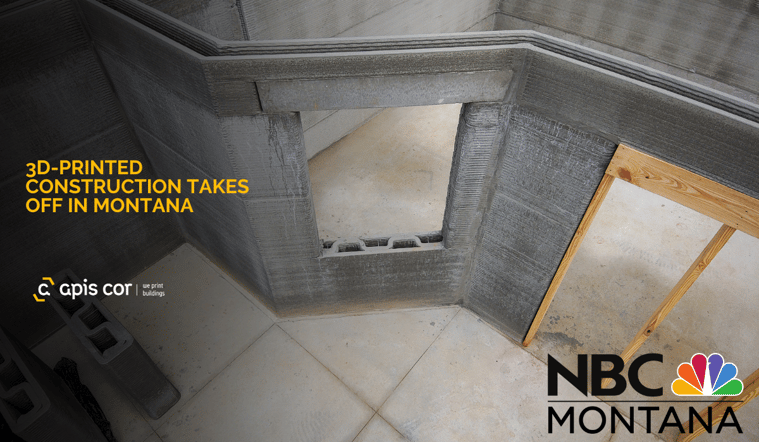 Intellectual Property
Apis Cor holds multiple patents for printers in polar coordinates, and printers on the active framework, and has pending patent applications on other critical IP. Competitors' technology is based on existing CNC technology with zero patents granted.
Print Quality
Apis Cor has the highest print quality and the smoothest walls in the industry. Our walls are paint ready! Competing companies tend to skew towards the opposite end of the spectrum with poor material consistency, inadequate layer adhesion, frequent over/under extrusion, trapped air bubbles within the layers due to their auger-style feed screw, rough "sausage" wall texture due to the circular extruder, lack of a smoothing spatula, etc… This significantly increases finishing costs and overall construction cost compared to Apis Cor.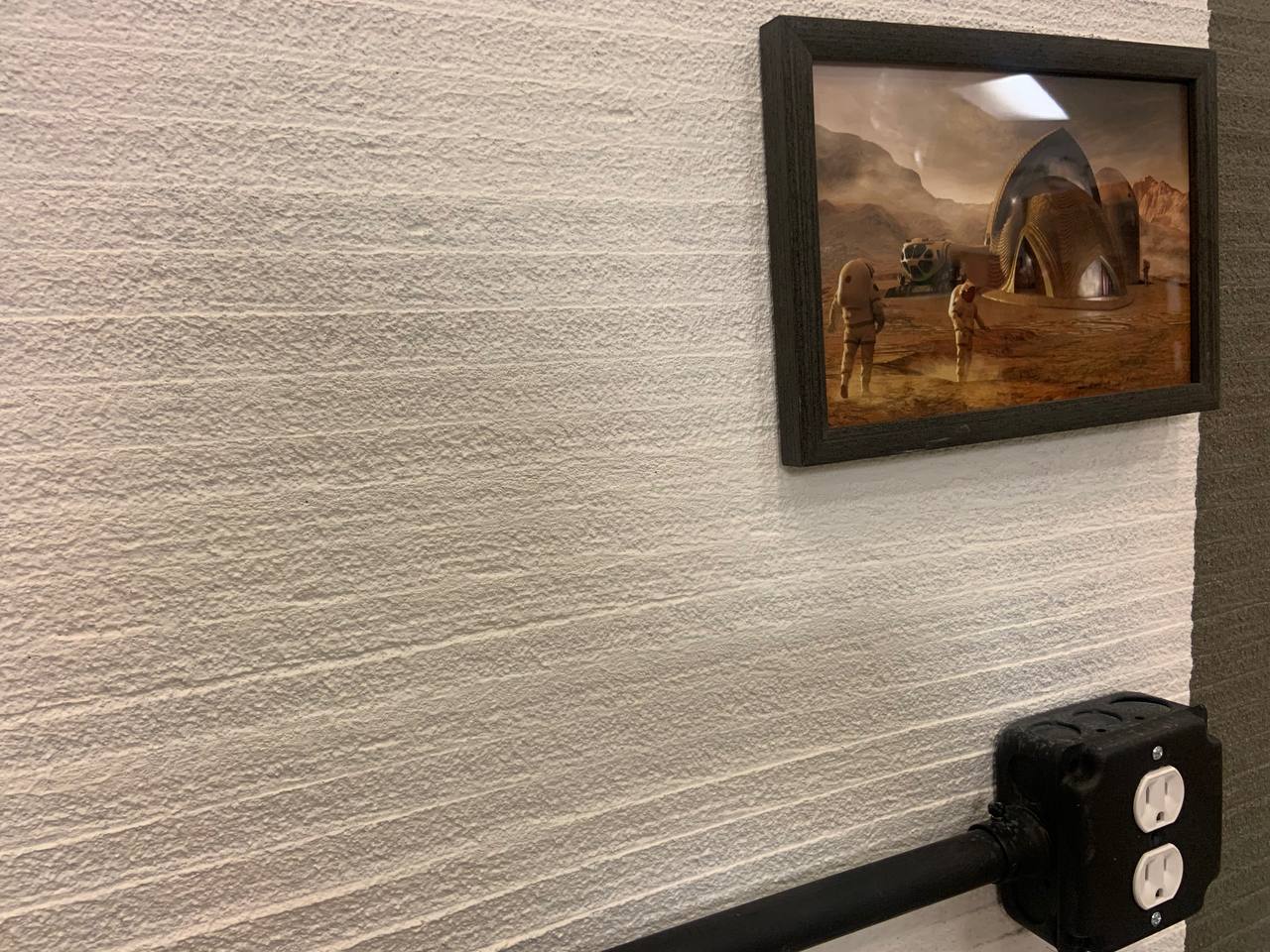 They don't have "Mary" our bulk truck and "Gary" our pump mixer.
Mixing and delivering the 3D print material is an essential step to producing high-quality, strong, paint-ready walls. "Mary" and "Gary'' make Apis Cor's proprietary technology and mix scalable and ideal for printing everything from small homes and affordable housing to modern, contemporary, luxury homes.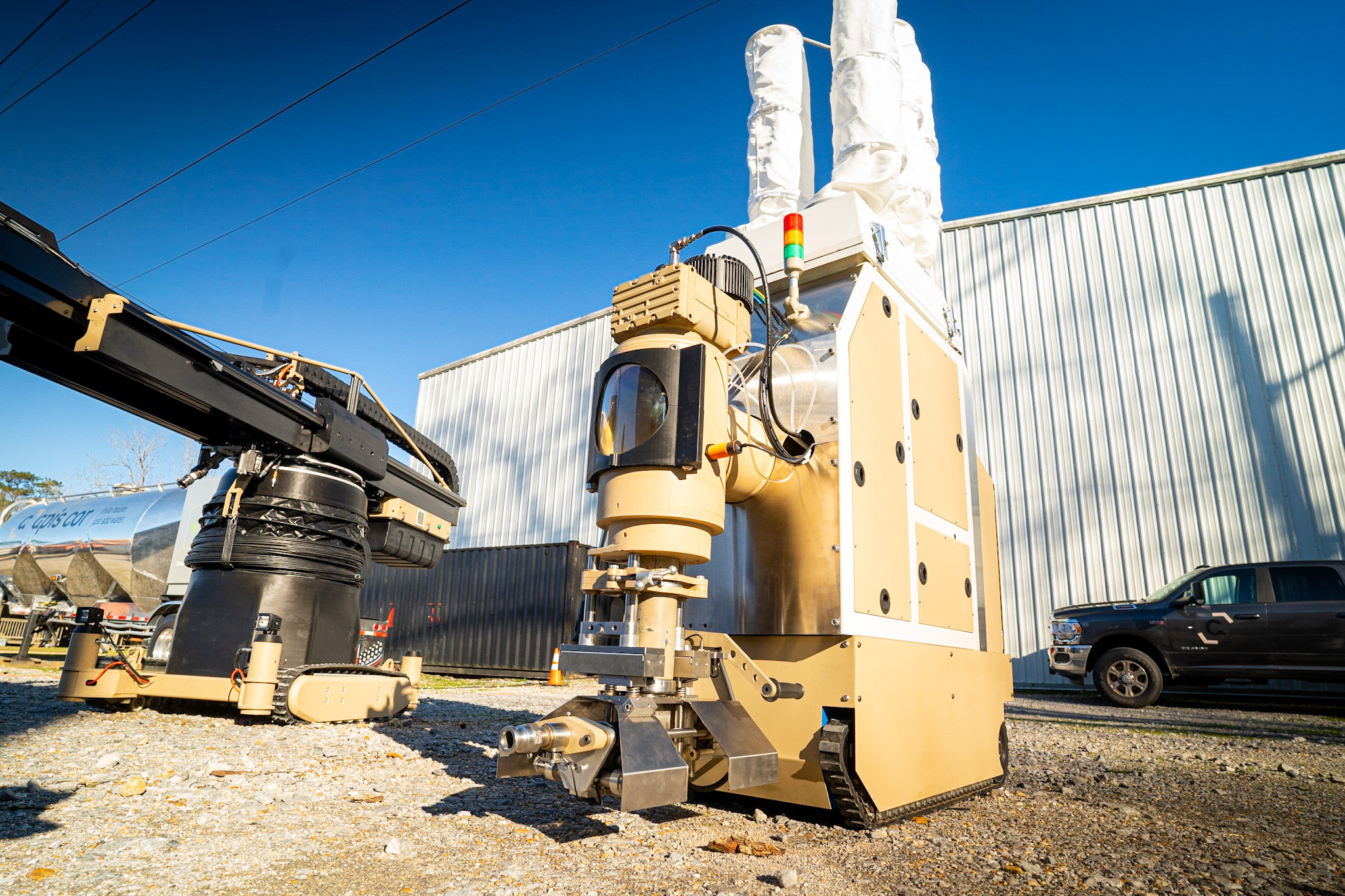 Would like to learn more about emerging technology?
Enrol in Apis Cor University! www.apis-cor.thinkific.com