The Housing Crisis and How Apis Cor is Helping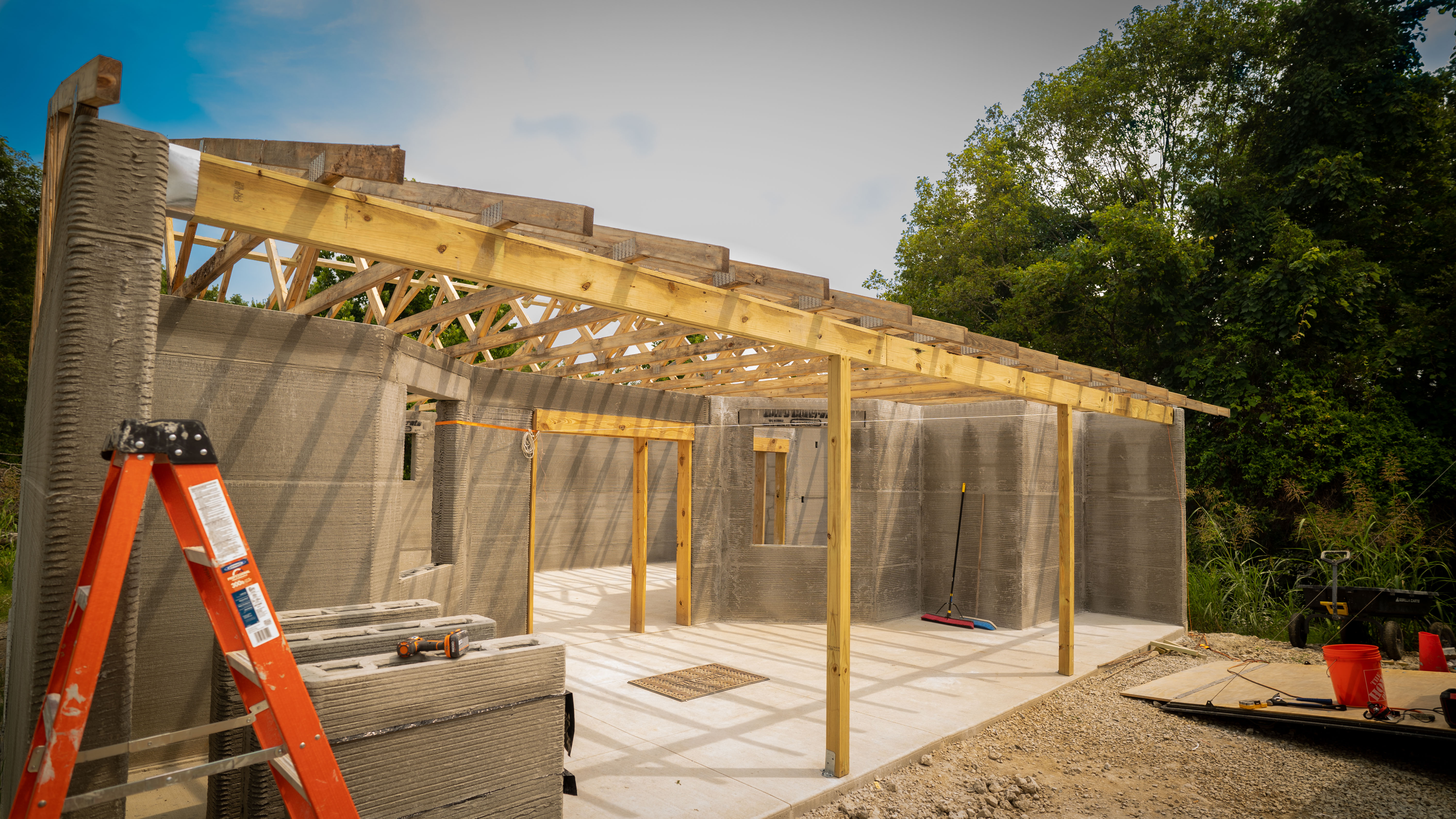 Right now, the average American home sells for $478,000; homes are a necessity that many cannot afford. Experts agree that the shortage of skilled labor and decade-long decline in worker productivity are among the leading contributors to our nation's affordable housing crisis. It's difficult to imagine that the supply of new homes will keep pace with demand if we continue relying on the traditional building methods which have contributed to the current crisis.
Did you know?
Worldwide, more than 1.6 billion people live in unsafe and inadequate shelter.

In the US, more than 550,000 people are currently experiencing homelessness. Due to growth in population, by 2040 we will need to build as many houses as were built in the previous 2000 years

Current US housing production fails to deliver 4.2 million units annually, with annual demand amounting to 5.4 million units and only 1.2 million homes built in 2021.
Problems Facing the Construction Industry
In the wake of the pandemic many industries have experienced labor shortages, but the construction industry has been particularly affected. The Bureau of Labor Statistics reports there are over 404,000 unfilled construction positions and 80% of construction companies can't find the workers they need. Baby Boomers have been retiring in record numbers, and although millennials are entering the market, many have unrelated degrees, no training or connection to construction and little interest in performing dirty, dangerous, and difficult jobs.
"While many US sectors including agriculture and manufacturing, have increased productivity ten to 15 times since the 1950s, the productivity of construction remains stuck at the same level as 80 years ago. Current measurements find that there has been a consistent decline in the industry's productivity since the late 1960s." - McKinsey&Company
Another major issue facing the construction industry is pollution. The EPA estimates that 230 million to 530 million tons of construction and demolition waste are dumped into U.S. landfills each year. Construction and demolition (C&D) waste accounts for more than twice the amount of all other municipal solid waste combined. That's everything we throw in the trash can, all food waste, commercial waste, and basically anything you consider garbage… C&D waste doubles it.
The fact is, the industry needs a way to attract new talent, boost productivity, and reduce its environmental impact, and with an annual market cap exceeding $10 trillion dollars, it's an industry ripe for disruption.
Automated Construction Technology
Historically, the construction industry has been slow to adopt new technology, but that's changed in recent years. Now, most architects have ditched the pen and paper in favor of more sophisticated computer-aided design software, building authorities across the nation have begun the switch to virtual building inspections, and construction companies have adopted drone technology faster than any other industry segment. Now, builders everywhere are turning to new construction automation technology to increase production and meet unprecedented demand.
3D printing technology is among the fastest-growing technologies automating the construction industry today. A recent 150-page report on the U.S. 3D printing construction market projects a compound annual growth rate (CAGR) of 99.0% from 2022 to 2030. The comprehensive Grand View Research report cited increased technology adoption, high accuracy, improved efficiency, reduced labor cost, and greater speed among the top drivers of this projected growth.
Concrete 3D printers enable construction companies to build the walls of new homes up to nine times faster compared to traditional methods, and many printers produce zero waste in the process. Unlike most large equipment found on a construction site, most 3D printers are all-electric, and the concrete used to print homes is fully recyclable which significantly reduces waste and environmental impact.
Equipping construction companies with robotics and construction technologies can help attract new talent to safer job sites, increase overall new housing production, and deliver better affordable homes faster for everyday citizens.